Do you need IT support? You can contact the IT Servicedesk (open from 8:00 am to 5:00 pm) with all your IT related questions. Ask your question by phone, email or WhatsApp. You can also visit one of the IT Service Points at one of the Fontyslocations.
Contact IT Servicedesk
Login, e-mail and wifi
You need your Fontysusername and password to log in. Additionally, you use an extra verification step (MFA) via the Authenticator app.
Open your e-mail online via mail.fontys.nl and sign in with your Fontysaccount.
Being able to check your mail on your smartphone can be very convenient. Below you can find how to set it up.
In the Fontys student app you can view your study results, important messages, and news. You receive push notifications about schedule changes, grades, and a calendar with important dates, for example, exams, internships, submit assignments, etc. (depending on whether your department made it available in the app).
Login with your Fontys credentials ([PCN]@student.fontys.nl and password) and easily add or change your timetable(s) yourself.
Questions about the MyFontys app?
Mail: studentenapp@fontys.nl or contact the IT Servicedesk. For questions about your schedule and study, please contact the secretary of your department.
Eduroam (education roaming) is a service that enables students, researchers, and staff to securely access the wireless internet at the Fontys campus and whilst visiting other participating institutions, using the username and login provided by Fontys.
The IT Guide for Students offers you a summary of all the Fontys IT facilities, such as wifi, e-mail, Student Card and special offers (e.g. free MS Office 365).
There are manuals available with instructions about several IT subjects.
All Fontys students can make use of the Office365 package. You can use the online version, or download the package on your devices such as your laptop and smartphone.
SURFspot is the ultimate non-profit online IT store. SURFspot offers an educational discount on software, hardware, and online educational resources.
So how does it work?
Go to SURFspot.nl and log in using your Fontys account (PCN@student.fontys.nl and password).
Student card and printing
A student card is distributed once free of charge at the beginning or during the academic year to all students who register at Fontys for the first time. You will receive a student card when you are registered and have uploaded a passport photo via fontyskaart.nl.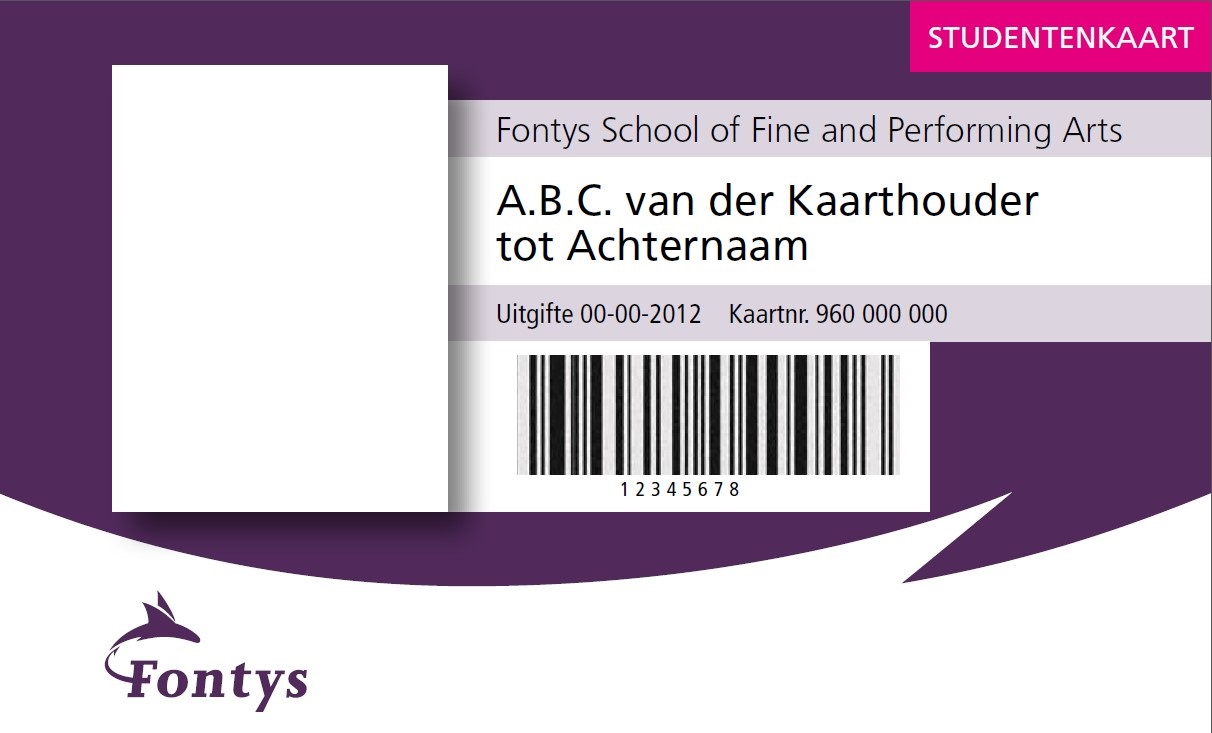 At Fontys you can print with any printer at any Fontyslocation. Go to the link below and log in with your Fontys credentials.
---