Registration and Deadlines
All studies or internships abroad need to be registered in our online system Mobility Online. Please be aware of the deadlines for a minor abroad, an internship and the deadlines for an Erasmus+ scholarship.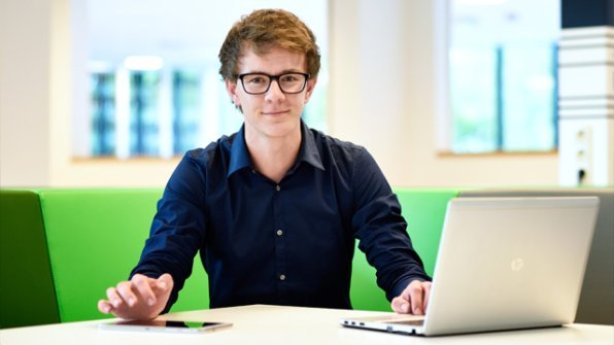 Registration internship abroad
The deadlines for registration for an internship are flexible, however, an important rule is that before you start the internship, the Learning Agreement and Grant Agreement must be signed. Therefore, you need to register your internship abroad as soon as you know where you are going and take into consideration that there is time needed to sign the required documents before start. Otherwise you are not eligible for the Erasmus+ scholarship.
Application deadline period Spring 2024
| | | |
| --- | --- | --- |
| | System opens | Deadline |
| Study Abroad | 04/09/2023 09:00 a.m. | 11/09/2023 12.00 p.m. (noon) |
| Internship Abroad | 04/09/2023 09:00 a.m. | 15/01/2024 |
| Freemover | 04/09/2023 09:00 a.m. | 15/01/2024 |
| Erasmus scholarship study | 04/09/2023 09:00 a.m. | 29/11/2023 |
| Erasmus scholarship internship | 04/09/2023 09:00 a.m. | 15/01/2024 |
Application deadline period Fall 2024
| | | |
| --- | --- | --- |
| | System opens | Deadline |
| Study Abroad | 22/01//2024 09:00 a.m. | 29/01/2024 13:00 p.m. |
| Internship Abroad | 22/01//2024 09:00 a.m. | 26/08/2024 |
| Freemover | 22/01//2024 09:00 a.m. | 26/08/2024 |
| Erasmus scholarship study | 22/01//2024 09:00 a.m. | 25/06/2024 |
| Erasmus scholarship internship | 22/01//2024 09:00 a.m. | 23/07/2024 |
Application deadline period Spring 2025
| | | |
| --- | --- | --- |
| | System opens | Deadline |
| Study Abroad | 02/09/2024 09:00 a.m | 09/09/2024 13:00 p.m. |
| Internship Abroad | 02/09/2024 09:00 a.m | 06/01/2025 |
| Freemover | 02/09/2024 09:00 a.m | 06/01/2025 |
| Erasmus scholarship study | 02/09/2024 09:00 a.m | 26/11/2024 |
| Erasmus scholarship internship | 02/09/2024 09:00 a.m | 09/01/2025 |