Co-determination and participation in a nutshell
Participation at Fontys means being involved in organizational development and quality of education by staff and students in legally defined participation bodies. The goal: to achieve high-quality education and a transparent organization through dialogue, in which students and staff can get the best out of themselves.
Think along about Fontys of tomorrow
Would you like to participate in discussions with Fontys about the quality of our education, the spending of Fontys money and what Fontys can do to keep employees and students happy and healthy? Then the Central Participation Council is for you!
Make the difference through your ideas
Gain unique experience in a dynamic environment
Would you like to participate?
Would you like to become active in your institute's participation council, program committee or Board of Examinations Appeals?
Thinking along about the policy of your own institute;
Promote and monitor the quality of your education;
Gain insight into (legal) decision-making processes.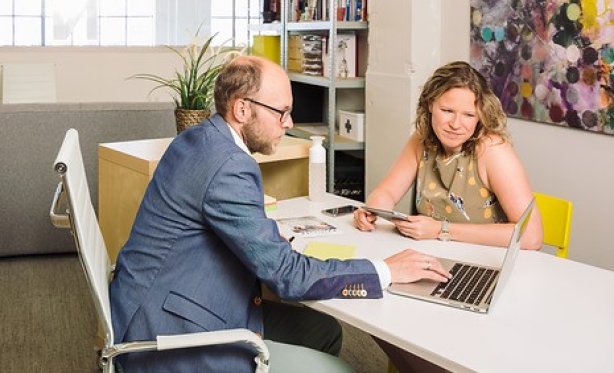 Would you like to participate as an employee?
Every Fontys support service has its own Service Participation Council (DMR). Employees talk to the director and help think about the department's policy. On the portal of your own service, you will find information about what is discussed and who exactly sits on the DMR. Do you have ideas for your own department? Get in touch with your DMR!

Do you want to participate as a student?
Every institute has its own Institute Participation Council (IMR). Students and staff discuss and contribute ideas about the institute's policy with the director. On your own institute's portal you can find information about what is discussed and who participates in the IMR. If you have your own ideas for improving your institute, you can contact members of the IMR.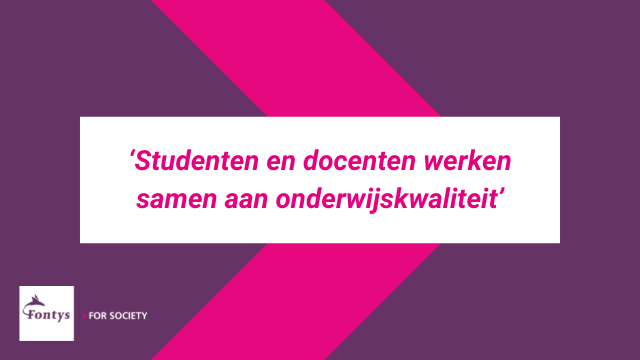 In the programme committee (OC), teachers and students work together and discuss education with a delegation from the management team. Related study programmes within an institute can form a Joint Study Programme Committee (GOC).

On your own institute's portal you will find information about your (G)OC. If you have ideas about your education, contact your (G)OC.

If you are looking for support in your work in the (G)OC, please contact your advisor at the Participation Centre.
The (G)OC
advises on promoting and guaranteeing the quality of education;
gives solicited and unsolicited advice on policy plans and implementation plans made in response to recommendations and conclusions in evaluation reports;
gives solicited and unsolicited advice on all other matters relating to the study programme, for example study programme, study load, book list, testing, timetable, study guidance, facilities, learning resources to be purchased;
sends its advice and proposals to a delegation of the management team and to the IPC for information;
has the right of consent and advice on part of the OER and monitors the way the OER are implemented;
acts in accordance with the Regulation on participation councils and study programme committees.
The OC consists of 4 to 8 members, the GOC has no maximum number of members and both have an equal distribution of lecturers and
students. They are elected through elections.
Information for administratively active students and staff
As an administratively active student and staff member, you can register for various workshops and trainings. In addition, you will be invited to various events.
Professional development
The Participation Centre offers a number of practical training courses and workshops to help you move forward.
Practical info and tools
Useful documents and formats to provide information for starting members, annual planning councils. Laws and regulations.
Calender
| | |
| --- | --- |
| 26, 27 & 28 september 2023 | Introductiebijeenkomsten |
| 16 & 17 november 2023 | BAS Tweedaagse |
| 30 november 2023 | BAM bijeenkomst |
| Maart/april 2024 | Dag van de Medezeggenschap |