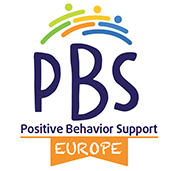 Sui Lin Goei PhD
President
Netherlands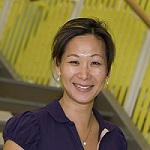 My name is Sui Lin Goei and I possess two joint academic positions, both in the Netherlands. The first position is at Windesheim University of Applied Sciences (Zwolle) where I am a professor heading an academic group called Inclusive and Meaningful Learning Environments. At VU University Amsterdam I am an Assistant Professor and Academic Leader of the team Special Educational Needs. In both universities PBS is one of our research foci; in Amsterdam we target designing behavioral interventions for Tiers II and III and in Zwolle our aim is to research the systemic implementation of PBS within networks of schools both in the Netherlands and throughout Europe. This work is in collaboration with our Windesheim Expertise Centre PBS, which provides technical assistance for our schools. I am delighted for your trust in me as your president for the PBS-Europe Network for the coming three years. It is my wish that collaboratively we will let the Network grow strong and that within the international PBS community we can shuttle between the many PBS languages spoken in the U.S. and Europe and form an integrated repertoire in our aim to support each student we serve.

My name is David Simó-Pinatella and I am an assistant professor of the Degree in Teacher Training for Primary Education at the Ramon Llull University, Barcelona, Spain. I am also part of a research group "Disability and quality of life: Educational aspects" where I coordinate the research that focus on Individual Quality of Life. My research interests focus on applied behavior analysis as well as the implementation of multi-tiered systems of support either in special and mainstream schools. Moreover, the use of evidence based practices in order to achieve behavioral, social or academic competences is part of our research. Finally, I am a member of GIEE (Grup d'Investigació en Educació Especial de Catalunya), an organization that thinks about the inclusion of all students by exploring the implementation of evidece based practices when designing intervention plans.
It is a pleasure to serve as a secretary for the PBS-Europe Network and looking forward to learn from this experience!

Hi! I'm happy to introduce myself as a PBS-Europe board member. My name is Angeline van der Kamp, Lecturer and educational consultant at Fontys University of Applied Sciences Tilburg The Netherlands. My core task is to support master degree students in their study process and research projects in the area of Educational Needs. Besides that I support schools in implementing SWPBS and other educational development projects. As treasurer at the PBS- Europe Board I will try to find funding for our international oriented cooperative activities. I also will be active in the Student sub-committee to encourage students to join our network.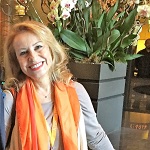 I am an education consultant and have worked in schools as a principal and an International Education Programs Director for 42 years. I am currently working on designing education programs for school development mainly on improving social-emotional development of children. I am a PBS coach, disseminating School Wide Positive Behavior Interventions and Support Program in Turkey. I have been leading 3 projects on inclusive education to integrate Syrian Refugee children into public schools of Istanbul as the founder and project director of ODGEDER-Organization of Positive Behavior Support, a Turkish NGO. Projects are designed to create social cohesion among Syrian refugees and host community based on PBS framework. I have participated in APBS and Amsterdam PBS conferences to present PBS implementation in Turkey and ODGEDER'S projects. I am an active member of Child Protection Platform, Turkey, Act- Now, Vienna, Turkish & German Initiative for refugee studies, Save the Children, APBS, UNHCR, Turkey and PBS Europe Executive Board as well as professional development sub-committee of the PBS Europe.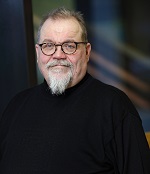 Hi, my name is Hannu Savolainen and I am working as a professor in special education at University of Jyväskylä, Finland. I am teaching courses related to classroom management and positive behavior support with my colleagues in addition to supervising MA and PhD students on these topics. I have worked with SWPBS with a research team for almost ten years and after completing a large scale RCT research on Tier 1 support in 69 schools we have moved into scaling up Tier 1 support and building new research evidence for Tier2 and Tier 3 supports for behavior in Comprehensive schools (grades 1-9) and Early Childhood Care and Education (3-6 years). I am also doing research on teachers' attitudes towards inclusive education and teachers' self-efficacy in enacting inclusive education and, besides experimental methodology, have a long standing interest in longitudinal research methodology and Structural Equation Modeling. I am very interested in working with colleagues in Europe and look forward to sharing our experiences and to learn from the experiences of others in Europe and elsewhere.
Anna-Maria Hintz PhD
Germany

My name is Anna-Maria Hintz and I am a full professor at the Carl von Ossietzky University of Oldenburg (Germany) in the School of Educational and Social Sciences in the Department of Special Needs Education and Rehabilitation. Here I conduct research and teach coursework related to learning disabilities (LD) and emotional and behavioral disorders (EBD). One of my current research interests is the cultural- sensitive adaptation of (School-wide) Positive Behavior Support in the context of different educational settings. It is my pleasure and great honor to serve as a board member as well as a member of the research sub-committee for the PBS-Europe-Network.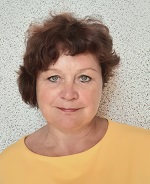 Hello, my name is Renata Greimaite. I am a special education specialist and a special education teacher. I work in the Counseling division for children with developmental disabilities and Kovo 11 highschool, at school that promotes inclusive education. I am interested in areas such as functional behavior analysis, positive behavior multi-tiered systems of support and academic and behavioral interventions for children with autism.

I am currently involved in presenting PBS and FBA to schools systems in Lithuania in order to help develop a positive social-emotional environment for children with autism. My main goal is to introduce and help implement evidence-based practices that promote behavioral, social or academic progress for neurotypical and children with autism.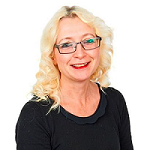 Sarah has responsibility for the development of the Centre for the Advancement of Positive Behaviour Support at Bild and the Bild Restraint Reduction Network. She has more than 25 years' experience of supporting people whose behaviour can be described as challenging or concerning. Sarah was first a support worker, then a registered manager of a home for children with autism as well as the behaviour advisor for a large voluntary organisation.

The Bild Restraint Reduction Network is a UK-wide community of practice that has the aim of reducing the unnecessary use of all restrictive practices. The network most recently published the Restraint Reduction Network Training Standards for training providers who provide training that has a restrictive intervention component. The Restraint Reduction Network has members from all sectors and settings and aims to be a link between research and practice.

The Centre for the Advancement of Positive Behaviour Support at Bild facilitates organisational and workforce development programmes. It currently provides ongoing support to more than 150 organisations through its programmes and communities of practice. Bild works collaboratively to improve support, so that people who have or are at risk of developing behaviours of concern can lead lives without unnecessary restrictions. Bild aims to ensure PBS is not only sustainable but continually developing, so that peoples' quality of life is improved over the long term.

Sarah has a master's degree in Mental Health undertaken at Guy's Hospital and a master's degree from the Tizard centre in Analysis and Intervention in Intellectual and Developmental Disabilities. She has published articles and practitioner guides on the subject of restraint reduction.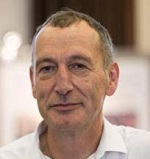 Edwin Jones PhD, is Service Improvement and Research Lead, in the Mental Health and Learning Disabilities Delivery Unit at Abertawe Bro Morgannwg University Health Board, UK. He is closely involved in service improvement, training and policy development focussing on Positive Behavioural Support.

He runs and was co-developer of three accredited e-learning qualifications in PBS. Dr. Jones is an honorary fellow at the University of South Wales, a visiting lecturer at the International University of Catalonia, Barcelona, and an editorial board member of several journals. Edwin is a member of the Bild Professional Council, UK APBS Alliance, The Restraint Reduction Network, The PBS academy and the SF Darrin PBS research network.

He chairs the All Wales Challenging Behaviour Community of Practice and chairs the UK APBS Alliance Communities group.

He is a member of the Welsh Government Learning Disability Ministerial Advisory Group. Previously, he was a Senior Research Fellow at The Welsh Centre for Learning Disabilities, University of Wales, Cardiff, where he co-developed Active Support.

His main interests include Positive Behavioural Support, Challenging Behaviour, Active Support and Practice Leadership and he has published and presented extensively on these issues. Edwin speaks Welsh and is interested in co-producing and developing understanding of his main research interests in other languages and cultural contexts.