Eindhoven is bursting with energy. We would like to share it with you!
The EAEEIE conference will be held in the city of Technology, Design and Knowledge: Eindhoven, the Netherlands. Eindhoven is an unconventional and extraordinary place, where engineers and creatives work closely together on groundbreaking projects. During the EAEEIE conference you will visit 3 innovative and inspiring venues. In addition, we offer an optional day trip to discover the city on June 17th 2023.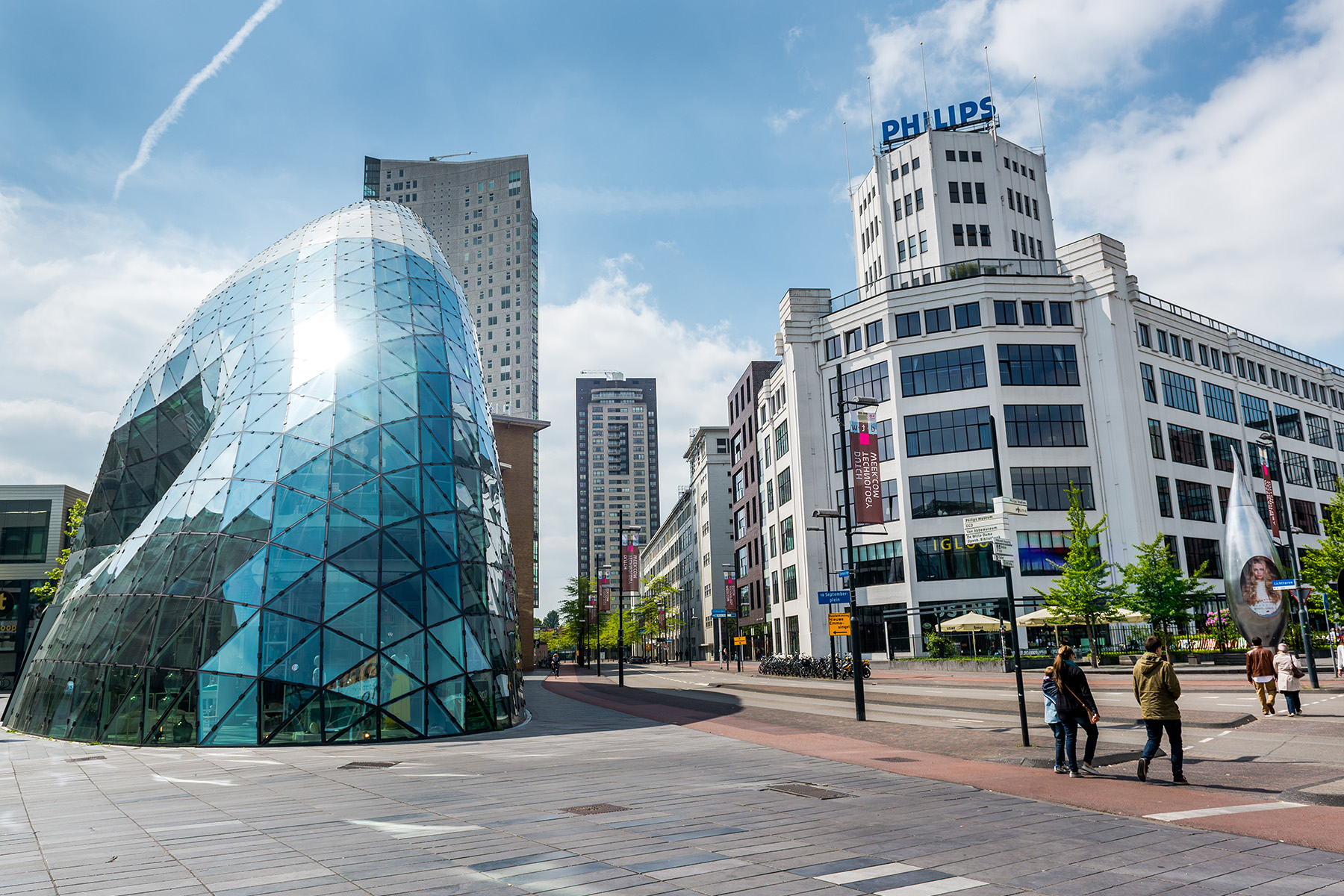 Detailed programme in ConfTool
We would like to provide you with the detailed programme in ConfTool. Here you will find the time schedule and an overview of the technical sessions featuring paper presentations and workshops. Please kindly note that there may be some adjustments made to the program. Thank you for your understanding.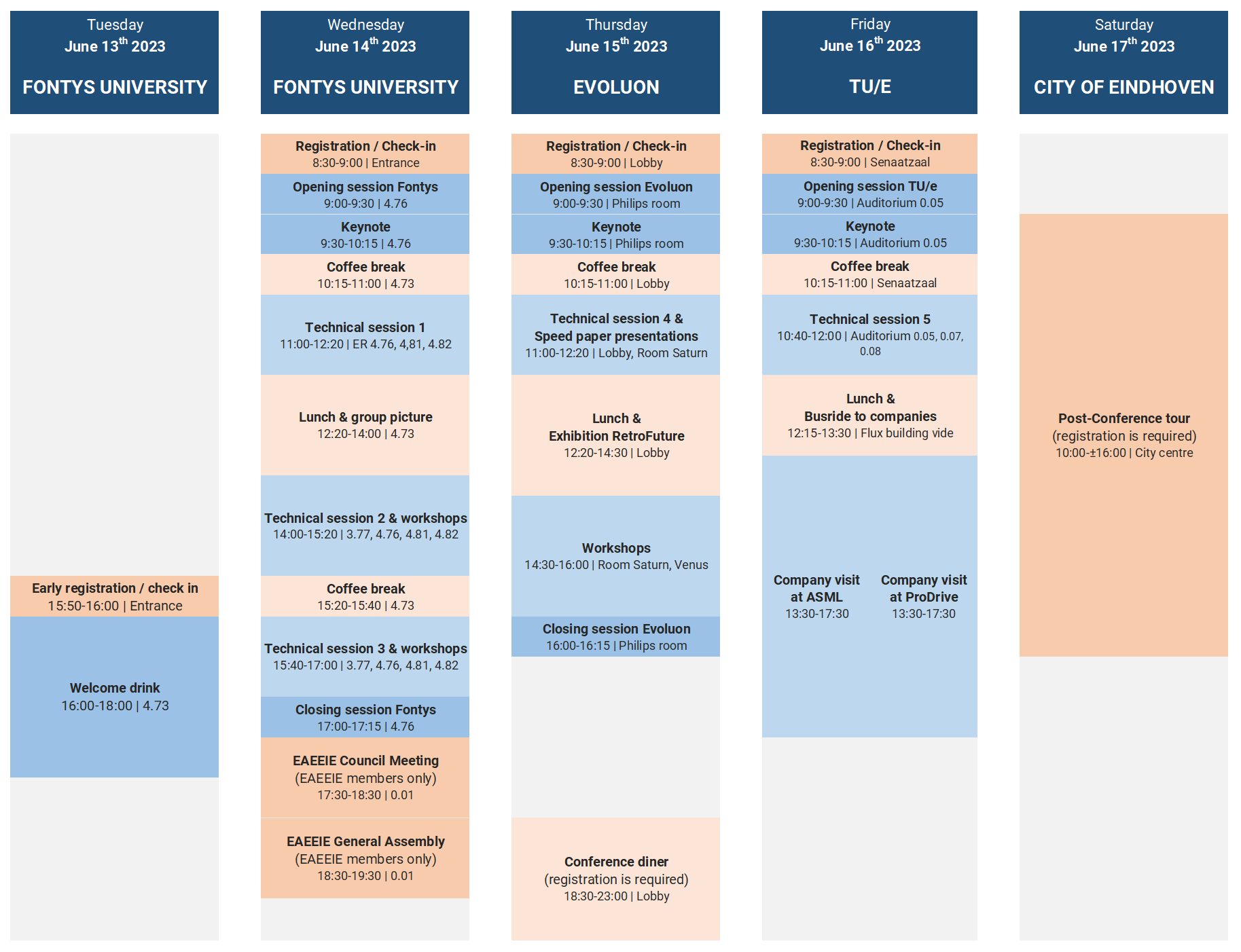 Information you need to know
For all conference attendees, we have some important announcements. If you have any questions regarding these prior to the conference, please contact eaeeie2023@fontys.nl. During the conference, you can always approach the crew members. You can recognize them by the purple badges they are wearing.
Register for company visits before Thursday 15 June 12:00 PM
At the beginning of the conference, you will receive a voucher for either ASML or Prodrive. Make sure to register for the company visit by scanning the QR code on the back of this voucher before: Thursday, 15 June, at 12:00 PM. You will find more information about the company visits on this page.
QR-code scanner
During the conference, we strive to minimize the use of printed materials. Therefore, we will be using QR codes. Make sure your phone has the capability to scan QR codes. Some phones have this function built-in by default. For older phones, you may need to download a specific app for scanning QR codes.
Wi-Fi network
During the conference, you can use the free Wi-Fi network available at the various locations. At Fontys University of Applied Science, you can connect to the Eduroam network. Eduroam is a service which enables students, researchers and staff to securely access the wireless internet at their own organisation and whilst visiting other participating institutions, using the username and login provided by their home organisation. Visitors who do not have access to Eduroam will receive the Wi-Fi password from the crew members.
Public transport card: OV-chipkaart
At the beginning of the conference, you will receive an OV-chipkaart to travel by bus in Eindhoven. The card will have a balance that should be sufficient for your main travels. When your balance runs out, you can recharge it. Instructions for recharging the card can be found on this page.