EAEEIE European Association for Education in Electrical and Information Engineering
The EAEEIE Annual conference is held every year by the European Association for Education in Electrical and Information Engineering (EAEEIE). EAEEIE is a European non-profit organization, with members from nearly seventy European Universities, most of them providing education in the area of Electrical and Information Engineering and Mechatronics.
In recent years the conference proceedings have been published through IEEE Xplore® and indexed in major databases; this year we will apply for this as well. The conference is technically co-sponsored by the IEEE, the world's largest techical professional organization for the advancement of technology.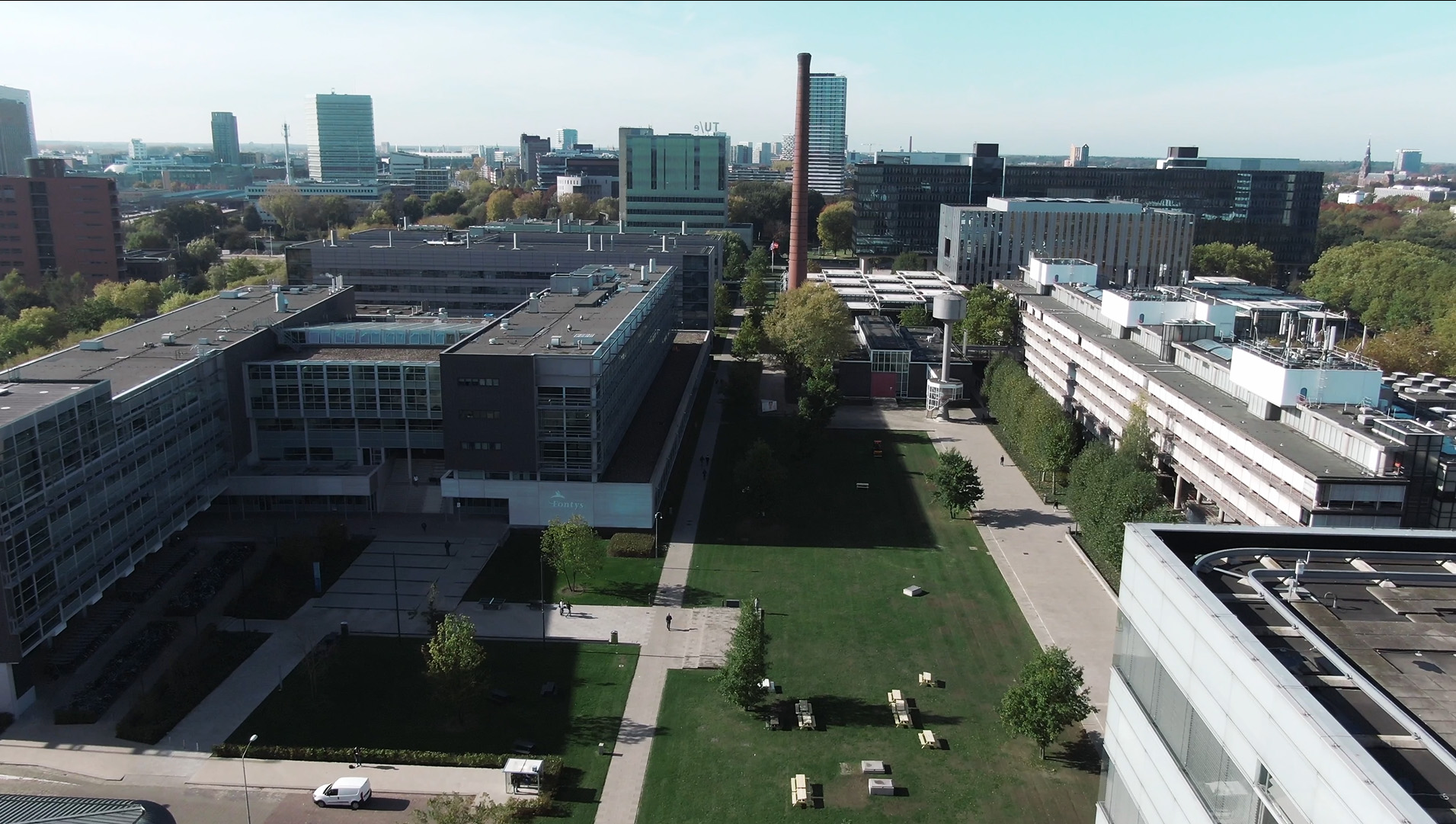 3
days
150
visitors
50
universities
40
topics
Main
Main subject
Innovative learning for innovation
Through education engineering youngsters are preparing themselves to continue upon the achievements of the previous generation. In a wide range of different professions, much knowledge and many skills must be taught to the younger engineering generation. It is of importance that the engineering education is assembled carefully to make sure that all competences are well-educated. Teachers were able to manage the learning processes of young people in the past.
Nowadays the way of education is changing. Students demand more modern education and students say they want to be inspired more by teachers, while teachers focus more on what they need, when they need to solve problems for clients that more often are complex and ask for more sophisticated solutions.
Similarly, the engineering education system aims to improve learning activities and provide society with competent engineers. More teaching effectiveness might be found when education is more directed to situations young practitioners will encounter when starting their jobs. Next to the regular solving of engineering problems, also being able to work in interdisciplinary teams, work in an ethical way, have focus on sustainability issues, and adept to intrapreneurial tasks.
Innovation can be seen as finding new ways to educate engineers students in a better way and inspire them more. But it is also a goal, students can innovate, to create new or renewed products that will be accepted by the market. Innovation is not something that will spontaneously emerge. The engineering employees within a company must develop innovation. But innovation has multidisciplinary and complex aspects. Therefore, it is reasonable that higher engineering education should direct more to develop these capabilities to students.
---
Innovative learning
Educational methods and innovations in engineering education
Experimental learning and learning experiences in engineering
Educational games and simulations
Learning analytics
Personalized Learning
Gamification in engineering education
Accreditation and quality assurance in engineering higher education
Companies' mindset of quality of starting engineers
Interdisciplinary collaboration
Building interpersonal skill set.
---
Inclusivity
Gender and diversity issues
Ethics and deontology
Intercultural collaboration
---
---
Innovation development
Research and innovation as a part of education
Cooperation with the industry
AI (Artificial Intelligence) in education
Entrepreneurship and innovation
Innovation Engineering as a learning line for engineering education
---
E-learning
E-learning, mobile learning and computer-based learning
Distance, open and flexible education
Virtual and remote labs
MOOC (Massive Open Online Course)
Social media in education
Distance education methods and technologies in a pandemic situation
---
Mission
EAEEIE its main purpose is to be a conference networking platform for higher education staff to present new educational developments. The mission of the EAEEIE is to enhance higher Engineering education through understanding European education practices, industry participation, continuing education, credit transfer in international exchanges, scientific and educational research, and to determine criteria to establish standards on higher Engineering education for the future.
We strongly urge younger colleagues to attend the conference, as it will provide them with a chance to learn more about European programs in research and education. Renowned specialists from a variety of sectors will be able to present their own innovative developments.
Vision
EAEEIE sees conference contributions will improve engineering education for the future. We bring together lecturers, researchers, and professionals in the field of Electrical and Information Engineering and Mechatronics from around Europe and beyond with the goal of exchanging ideas and information and contributing to the advancement of Electrical and Information Engineering and Mechatronical education. ​
Our motto 'Innovative learning for innovation' enhances the way the event of this year will be represented.
General Chairs and local organizing committee
Abigail Albuquerque (Fontys University of Applied Sciences, NL)
Hay Geraedts (Fontys University of Applied Sciences, NL)
Jan Vleeshouwers (Eindhoven University of Technology, NL)
Nico van der Aa (Fontys University of Applied Sciences, NL)
Sjoerd Hulshof (Eindhoven University of Technology, NL)
Technical Program Committee
Agnes Berendsen (Fontys University of Applied Sciences, NL)
Aharon Gero (Technion – Israel Institute of Technology, IL)
Alison Loenen-Sharp (Fontys University of Applied Sciences, NL)
Anna Friesel (Technical University of Denmark, DK)
Anne van Hoof (Fontys University of Applied Sciences, NL)
Carlos Ferreira (Coimbra Institute of Engineering, PT)
Dante Augusto Barone (Universidade Federal do Rio Grande do Sul, BR)
Dorian Cojocaru (University of Craiova, RO) Dorin Popescu (University of Craiova, RO)
Dušan Maga (Czech Technical University in Prague, CZ)
Fernando Barbosa (FEUP, PT)
Fernando Lopes (Coimbra Institute of Engineering, PT)
Gabriel Gaspar (University of Zilina, SK)
Georgi Radulov (Eindhoven University of Technology, NL)
Georgios Tsirigotis (International Hellenic University, GR)
Gert Jervan (Tallinn University of Technology, EE)
Giorgos Papadourakis (Hellenic Mediterranean University, GR)
Hélène Frémont (University of Bordeaux, FR)
Helgi Thorbergsson (University of Iceland, IS)
Inácio Fonseca (Coimbra Institute of Engineering, PT)
Irina Luijtelaar-Parasschiv (Fontys University of Applied Sciences, NL)
Ismo Hakala (University of Jyväskylä, FI)
Jaromír Hrad (Czech Technical University in Prague, CZ)
Jean-Marc Thiriet (University Grenoble Alpes, FR)
Jeroen Voeten (Eindhoven University of Technology, NL)
Johann A Briffa (University of Malta, MT) Josef Hynek (University of Hradec Kralove, CZ)
José-V. Benlloch-Dualde (Polytechnic University of Valencia, ES)
Juan Carlos Burguillo-Rial (University of Vigo, ES)
Juraj Dudak (Slovak University of Technology, SK)
Laura Grindei (Technical University of Cluj-Napoca, RO)
Laure Petrucci (University Paris 13 and CNRS, FR)
Laurens Alexander Bronckers (Eindhoven University of Technology, NL)
Lenka Lhotská (Czech Technical University in Prague, CZ)
Maria João Marques Martins (Military Academy, Lisboa, PT)
Marian Poboroniuc (Technical University of Iaşi, RO)
Mark van Bentum (Eindhoven University of Technology, NL)
Мarko Hölbl (University of Maribor, SI) Milan Sigmund (Brno University of Technology, CZ)
Nina Bencheva (University of Ruse, BG)
O.raz Raz (Eindhoven University of Technology, NL)
Olga Timcenko (Aalborg University Copenhagen, DK)
Petra Poulová (University of Hradec Králové, CZ)
Plamen Zahariev (University of Ruse, BG)
Ralph Goes (Fontys University of Applied Sciences, NL)
Ramiro Serra (Eindhoven University of Technology, NL)
Saba Mylvaganam (University of South-Eastern Norway, NO)
Shannon Verkruijsse (Fontys University of Applied Sciences, NL)
Tarık Kışla (Ege University, İzmir, TR) Tomáš Zeman (Czech Technical University in Prague, CZ)
Ton Gielen (Fontys University of Applied Sciences, NL)
Ulf Johannsen (Eindhoven University of Technology, NL)
2022 Coimbra, Portugal 2021 Praha, Czech Republic 2019 Ruse (Русе), Bulgaria 2018 Reykjavík/Hafnarfjörður, Iceland 2017 Grenoble, France 2015 Ballerup, Denmark 2014 Çeşme, Turkey 2013 Chania / Kato Galatas (Χανιά / Κάτω Γαλατάς), Greece (Crete) 2012 Cagliari, Italy (Sardinia) 2011 Maribor, Slovenia 2010 Palanga, Lithuania 2009 Valencia, Spain 2008 Tallinn, Estonia 2007 Praha, Czech Republic 2006 Craiova, Romania 2005 Lappeenranta, Finland 2004 Sofia (София), Bulgaria 2003 Gdańsk, Poland 2002 York, England 2001 Nancy, France 2000 Ulm, Germany 1999 Capri, Italy 1998 Lisboa, Portugal 1997 Edinburgh, Scotland 1996 Oulu, Finland 1995 Bologna, Italy 1994 Reims, France 1993 Praha, Czech Republic 1992 Stafford, England 1991 Rimini, Italy 1990 Vigo, Spain