Study Preview International Business
Experience what it's like to study International Business at Fontys. This week's calendar gives you an insight of student life, our study programme and how we help you prepare for your professional career. You can scroll through the week and get a sneak preview of what's it's like to study at our international campus in Venlo or in Eindhoven. You can do so by watching the presentations of the programme, the mini lecture, video´s assignments etc.

We think that a typical International Business student is:
• pro-active, involved and curious
• looks forward to working with and learning about the international students in the classroom
• participates in and organizes a wide range of (student) projects and extra-curricular activities
• looking to expand their skillset and network through our company-based projects

Are you (almost) convinced that this will be the programme of your choice? Get in touch with us, we can support you in making the right decision and help you enrol.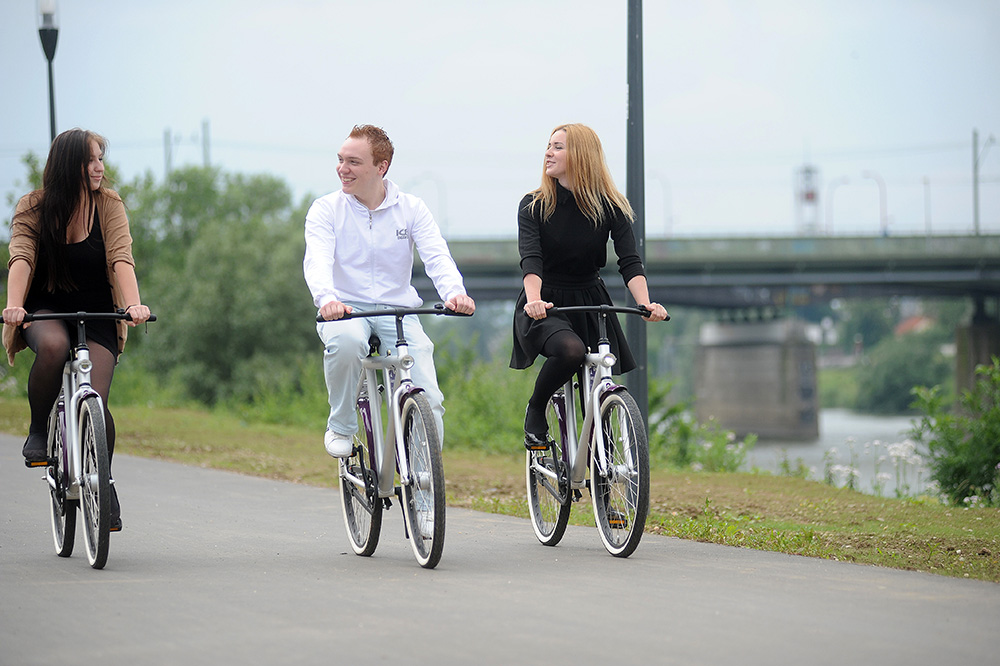 Bike ride to Fontys
Bike ride to Fontys
If you think of Holland you think of bikes. There are in fact more bikes than citizens. How do our international students experience this typical Dutch habit...
1 minutes
What does it mean to study International Business at Fontys Venlo
What does it mean to study International Business at Fontys Venlo
International Business in Venlo is well known for its project based learning and small scale approach. During the study programme you will work in projects, on individual assignments, have two internships and create your own company. This method stimulates a pro-active, independent way of working within an international environment.
4 minutes
Check your English level
Check your English level
When applying for International Business, we will ask you to make an aptitude test for both English and Mathematics. These tests are not mandatory. Yet, the results will give you a good indication whether your English and Mathematics level is sufficient to successfully start our International Business programme.

The questions below, are examples of the questions from the English aptitude test. Good luck!
5 minutes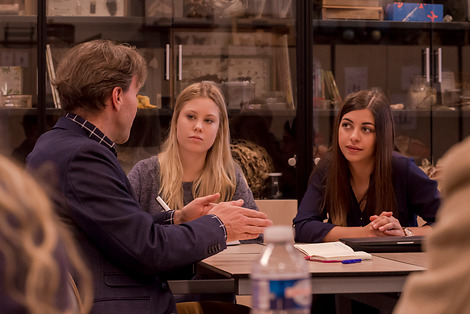 Teachers know you by name
Free students sports for Fontys Venlo students!
Free students sports for Fontys Venlo students!
All students at Fontys Venlo can join various sports for free! You can try out football, tennis, basketball, rowing or any of the other sports. You can also choose fitness at a discounted price.
Breakfast meeting for international students!
Breakfast meeting for international students!
Starting a new study in a foreign country is very exciting and challenging at the same time.

Every year we invite you, as our new international student, to share your experiences. Your feedback is very valuable for us! Besides that, we see this as an opportunity to get to know you better and support you where needed.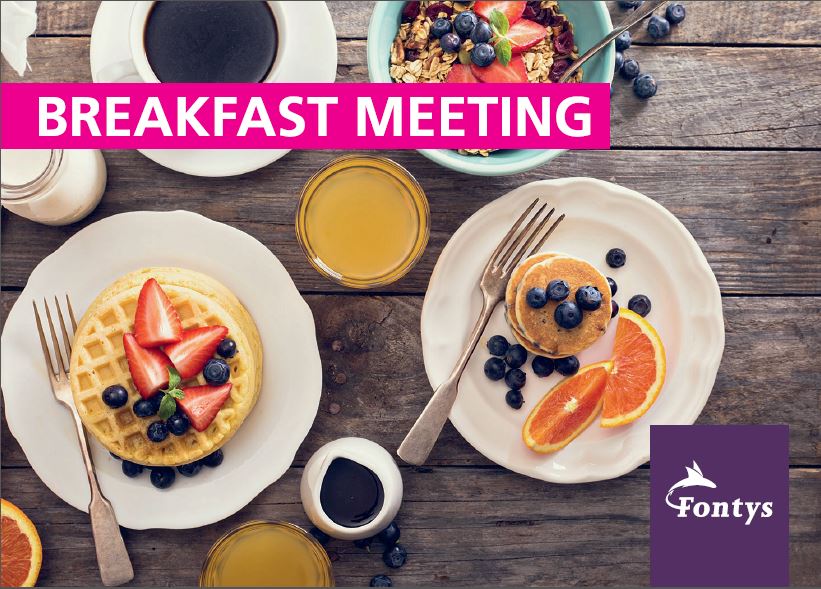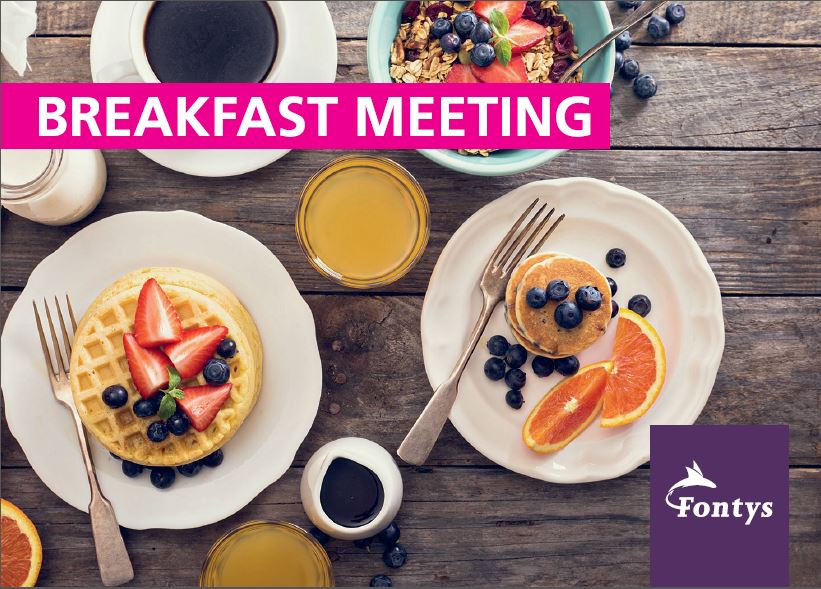 Student life
Career day: Opportunity to meet over 100 companies.
Every year both our IB programme in Eindhoven and in Venlo organise a Career Event or a Career Day where you can connect with possible internship companies or even future employers. Over 100 companies present themselves during this day. You can find a sneak preview of this day at the campus in Venlo in the video.
2 minutes
What does it mean to study International Business in Eindhoven?
What does it mean to study International Business in Eindhoven?
What does it mean to study International Business in Eindhoven?
3 minutes
Meeting at student association to organise the next student party
OMNIA is the student association for Fontys International Business School in Venlo. The students at OMNIA organise events and workshops for students, such as Excel workshops, guest lectures, trips to the European Parliament or student parties.

The Business Club is the student association of the International Business study programme in Eindhoven. Formed in 2017 it is a young study association with an international board of students & advisors from Year 1, 2, and 4 of the study programme. It is focused on organizing educational & social events for the students of International Business to create a rich environment for academic & social development.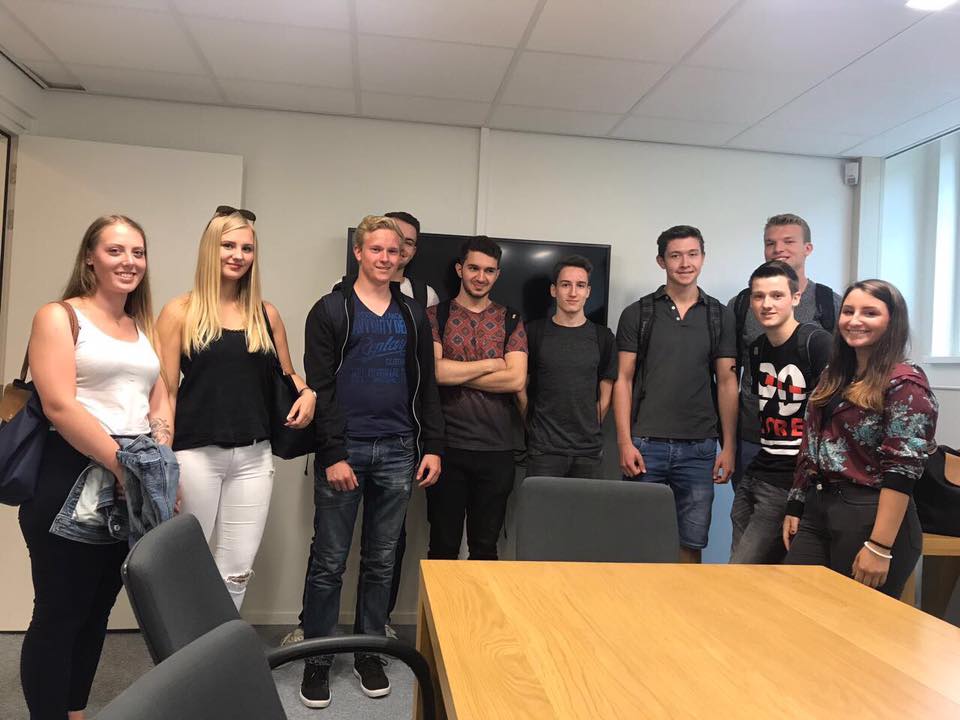 Innovation Workshop
Innovation Workshop
Lecturer Rob van Dun explains what it takes to win at new products by going through a number of examples and explaining the importance of the customer while developing winning products. In the end you get the chance to work on a winning business model yourself!

35 minutes
12.30
How do we help you with your personal and professional growth?
12.30
One of the subjects you will follow when studying International Business is Personal & Professional Development. Within this subject we are going to support you in evaluating where in your development you are now, where you want to go in the future, and what is needed to get there. Take a look at the video to learn more…
4 minutes
15.00
Dragons' Den
3 minutes
19.00
Dinner with friends the Dutch way
19.00
Sometimes international students are a bit surprised what the Dutch kitchen brings. Get a taste of Dutch specialties.
1 minutes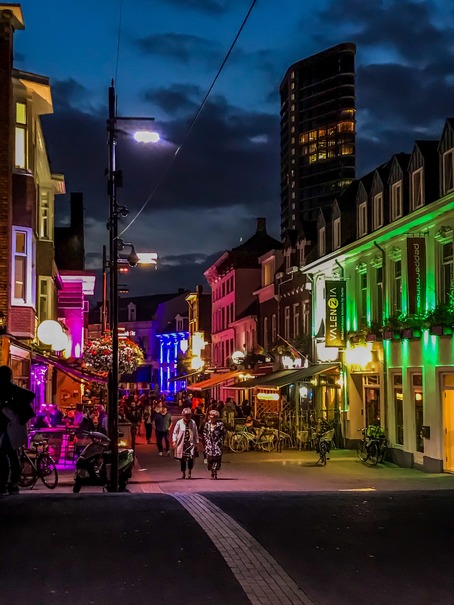 City of Eindhoven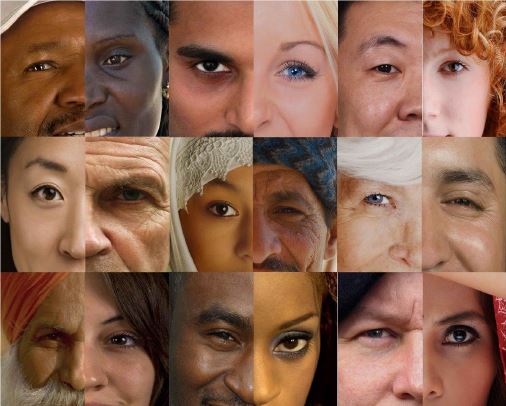 International environment
11.00
Assignment cultural awareness
11.00
Within International Business one of your classes is effective communication. During this class you amongst others discuss and learn about communicating in an intercultural environment. You can find some of the slides of this class here, including some questions about your own culture and other cultures.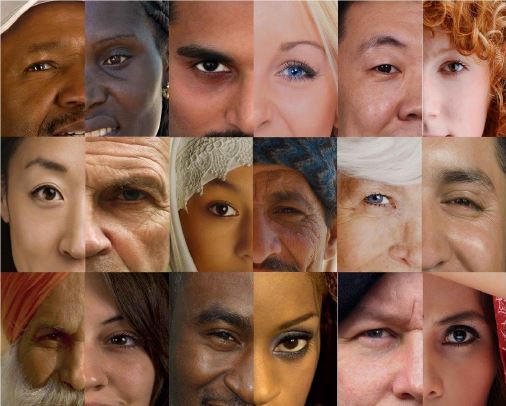 4 minutes
14.00
Talent Academy in Eindhoven
14.00
At Fontys Business and Communication (Fontys Economie en Communicatie), we continuously strive to create a true 'Learning Community' to maximize the strength of our educational institution. We acknowledge that you want to do more and are also capable of doing more! For you, for our students, FEC developed the learning platform 'Talent Academy'. The Talent Academy organizes programmes and activities such as the Honours Programme for highly motivated students, company visits, study trips, as well as guest speaker sessions with speakers with an inspirational story on their life & career followed by a Q&A session!
3 minutes
22.00
Party @ Grenswerk
22.00
Grenswerk is the place to be for concerts and student parties
1 minutes
10.00
Start your own company in Venlo
10.00
In year 2 of our study programme at Fontys Venlo, you start your own company 'The Start-up Factory' for the duration of one academic year:

Within a team of 8, you will be able to develop your idea in cooperation with the customers and experts. You will design your own business model and going-to-market model. You'll need to be creative, you'll need to experiment. The main challenge will be to translate a good idea into an even better one, a true innovation that customers appreciate.

That is hard work and requires a lot of time. The focus will therefore be on idea generation and validation, much more so than the operational activities of the StartUp. You will have months to work on your idea, test your most important assumptions with potential customers and improve it where needed? Then you'll be as ready as you can to enter the market with your innovative product or service.

13.30
Assignment International Business study approach
13.30
By going through this calendar you've learnt more about what a week as a International Business student looks like, a bit more about some of the subjects that we'll work on in International Business and of course also some fun (student) activities that we have on offer at Fontys and in your free time.

This final assignment will give you a general insight into our study approach and the differences between studying International Business in Eindhoven or in Venlo!
4 minutes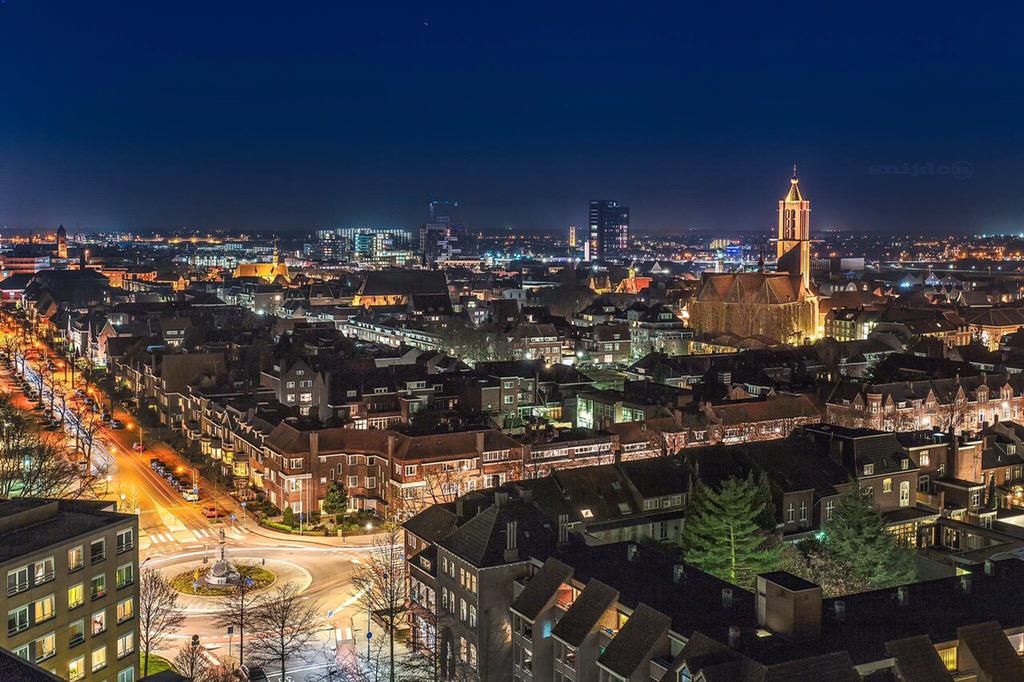 16:30
Wandering in the city of Venlo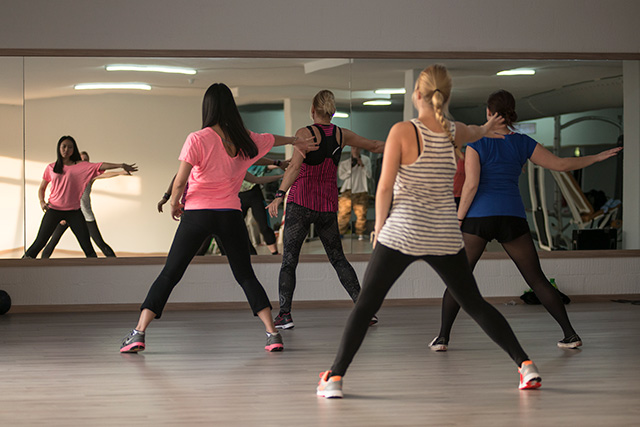 Student sports
21.00
Let's sport in Eindhoven with other students.
21.00
For 50 years TU/e- and Fontys students, employees and alumni have been enjoying the most complete sports program in Eindhoven. After work and study the SSC is the meeting point for exercise, sports and socializing.

We offer 70 sports, fitness and (special) courses backed by our team of (professional sports) teachers. With our 40 student sports clubs you can show your sports skills, your talent for management and enjoy student life to the fullest. You can work out anytime you want in our extensive facilities.

Read more about The Students Sports Centre Eindhoven