A-systems; High Tech Agricultural Solutions
Start moment(s)

September, February

Location

Venlo

ECTs

30

Language

English

Duration

20 weeks
Programme in brief

Content of the programme

Admission requirements

Fontys way of studying
Want to discover
How the working of the brain can help us in agro robotics?
How AI influences the Vision, IoT, and Robotics disciplines for agro problems?
How Deep Learning is changing Engineering?
How Augmented Reality can accelerate tomato picking?
How can biomimicry help us with better designs?
How to engineer the complex embedded systems needed for next generation autonomous vehicles?
How Systems engineering and Cybernetic control play a role in this?
How Edge Computing changes the design of IoT systems?
How robots learn behaviours instead of just being programmed?
How virtual plant modelling can help in harvesting?
Why the small scale of Venlo facilitates a unique eco system for this multidisciplinary minor?
Programme in brief
In this program we welcome you as exchange students from our partner institutes. The minor A-systems offers you a fixed, but short, introduction program and then switches over to electable courses, in which you develop knowledge and skills on the crossover of biology and technology in an on demand way. This crossover is a relatively new area of hybrid engineering, optimally suited for the innovative breakthroughs in bio-technical solutions, needed by today's agricultural sector.
What to expect from us?
The student knows the agrifood sector from a biological and technological point of view. He knows how to measure certain parameters of plants and/or animals and how to regulate the environment in order to influence the growth process and/or behaviour.
What do we expect from you?
Students develop their own studies with passion and talent, and are stimulated to rise above yourself in one or more themes in order to earn a place in the professional field. The education is demand driven in order to foster your own talents to the max. We provide the opportunities, but the student creates his own path!
Content of the programme
In this minor, students will make the connection between the world of biology, the world of technology and the world of business administration, see Figure 1. The still independent biological systems and the technical systems will be linked and influence each other with the aim of gaining more knowledge of the biological world on the one hand and making the biological world function more 'optimally' on the other hand.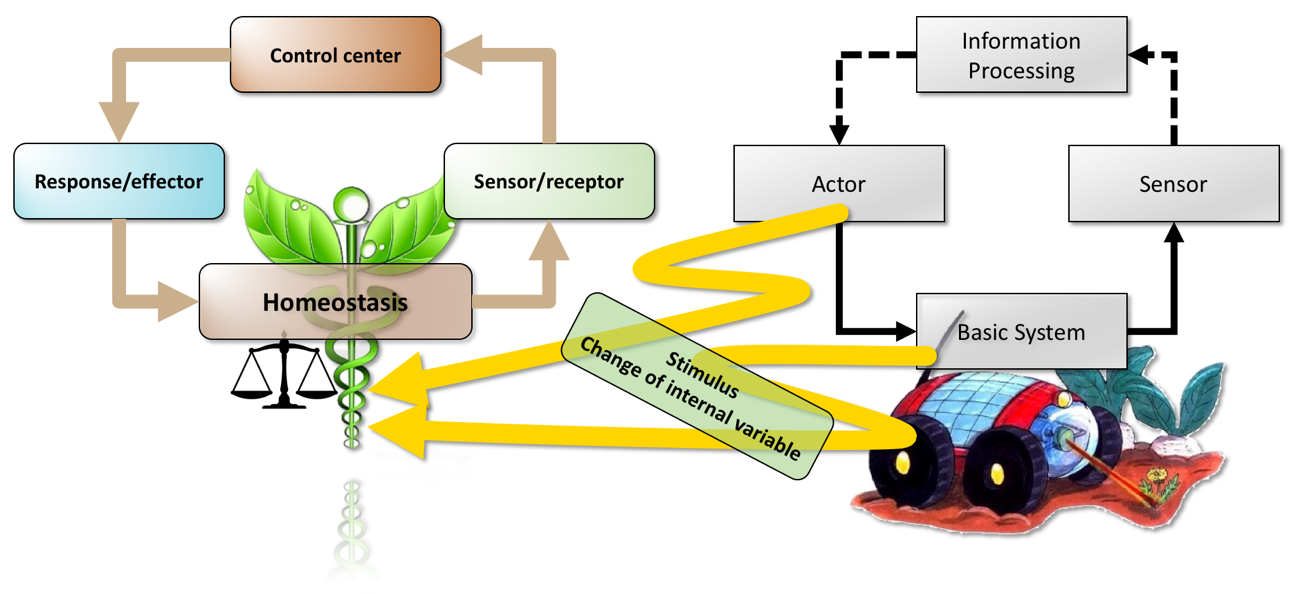 Figure 1: Connection between the worlds
The most important themes for the supporting courses are indicated below. This is not exhaustive and the themes depend on project content and personal interest.
Plant science - Physiology, anatomy, photosynthesis, anatomy and morphology, soil cultivation;
Animal science - Physiology, anatomy, behaviour and nutrition and health;
Bio sensor - Detecting the presence of chemicals on living organisms or biological molecules;
(abiotic) Actuation - Optimising animal and plant health/welfare by any form of actuation;
Data analytics - Big Data, Data Conversion, Data Clustering and Classification, hyperspectral, data intensive sensors/actuators, omics;
Data synthetics - Big data, motor babbling, orchestration of multiple and possibly heterogeneous actuations (e.g. movement), data intensive actuators, omics;
Ethics - Philosophy that deals with the critical reflection on the right actions;
Machine vision - The camera as a sensor, image processing algorithms, recognition, exposure;
Robotics - Field of robotics, types, species, kinematics, programming, tools;
Systems engineering - Systems Engineering is a holistic and interdisciplinary approach/methodology to enable the realization of successful systems. The intended system integrates, among other things, the above-mentioned themes as links in a cyclical chain that aims to optimise the primary business process in the outside world, see Figure 2.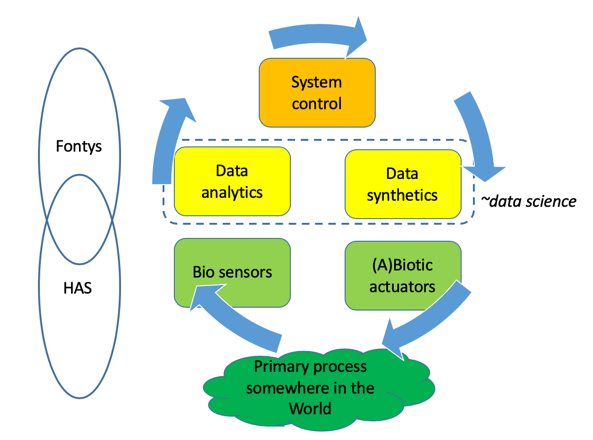 Figure 2: Systems Engineering, connecting themes
Admission requirements
This program is suitable for technical, biological and business majors.
Computer programming skills are advised but not mandatory.
English level: equivalent to IELTS 6.0
Fontys way of studying
At Fontys you will study in various ways. There are tutorials and lectures in classrooms with about 25 other students. In these sessions you will work in small groups or independently and depending on course choices, within a project team on your assignments. The campus offers a wide array of facilities to study alone or with a group. Here at Fontys, we believe that collaborative learning stimulates a hands on, independent way of working. At Fontys we believe in interaction. We like it when you ask questions during lectures and also outside lectures we are there for you.
Recognition
How will your course programme be recognised by your home university?
Fontys will provide you with a so-called 'Transcript of Records', which will clarify the results that you have achieved. Depending on your results, you will receive a maximum of 30 ECTS credits. ECTS credits are recognised throughout Europe. The agreement between your home university and Fontys University of Applied Sciences will usually include a condition whereby the credits that you obtain will be recognised and transferred into the records kept by your home university.
Scholarschips
Fontys does not provide scholarships for its exchange students
Studycoach
If you encounter problems regarding a certain subject, you can either speak to your lecturer or contact your exchange coordinator