Fontys Engineers Meet & Match 2024 (English)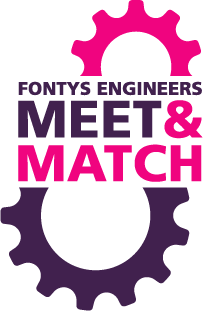 Tuesday, April 23, 2024
09.00 - 16.00
Klokgebouw, Eindhoven
Fontys Engineers Meet & Match is the annual event connecting companies and students from Fontys Engineering, Technical Business Administration and Engineering Physics. And this time we will meet physically again on Tuesday, April 23, 2024!
Are you as a company looking for interns or graduates? Looking to collaborate with Fontys? Would you like to get in the picture of 2,000 future engineers in one day? And would you like to speeddate with eight to 13 students of your choice? Or present your company at the company market to more than 1500 students, MBO and HBO? Unique is the cooperation we are looking for between MBO and HBO.
Goal
The purpose of the event is to let companies talk to future engineers to fill in an internship or graduate position. Companies and students interact with each other during a physical event. The format includes three elements:
1. Speed dates
During a 20-minute speed date, a 2nd, 3rd or 4th year student (HBO and/or MBO) and a company engage in a conversation together. Prior to the event, both companies and students fill out their own profiles. Companies indicate which type of student they want to talk to. For example, with 2nd-year mechatronics and/or mechanical engineering students. The students indicate which companies they would like to engage in conversation with. In this way companies and students are matched. As a company, you have a maximum of 13 speed date interviews per speed date table with students who match your stated preference. The speed dates will be scheduled in advance so that everyone has a personal schedule.
Please reserve Tuesday, April 23, 2024 in your calendar.
2. Company presentation
The event also offers the opportunity to give a physical presentation of up to 20 minutes to a group of students who choose to be present at the presentation. For this part, students from fields such as Technical Business Administration, Technical Physics and MBO students can also join.
3. Company Market
For all students is the company market. Here you can present your company to 1500 students. Just as with the company presentations, Fontys students from studies such as Applied Engineering, Applied Physics and MBO students from the Engineering and Automotive studies can also join in.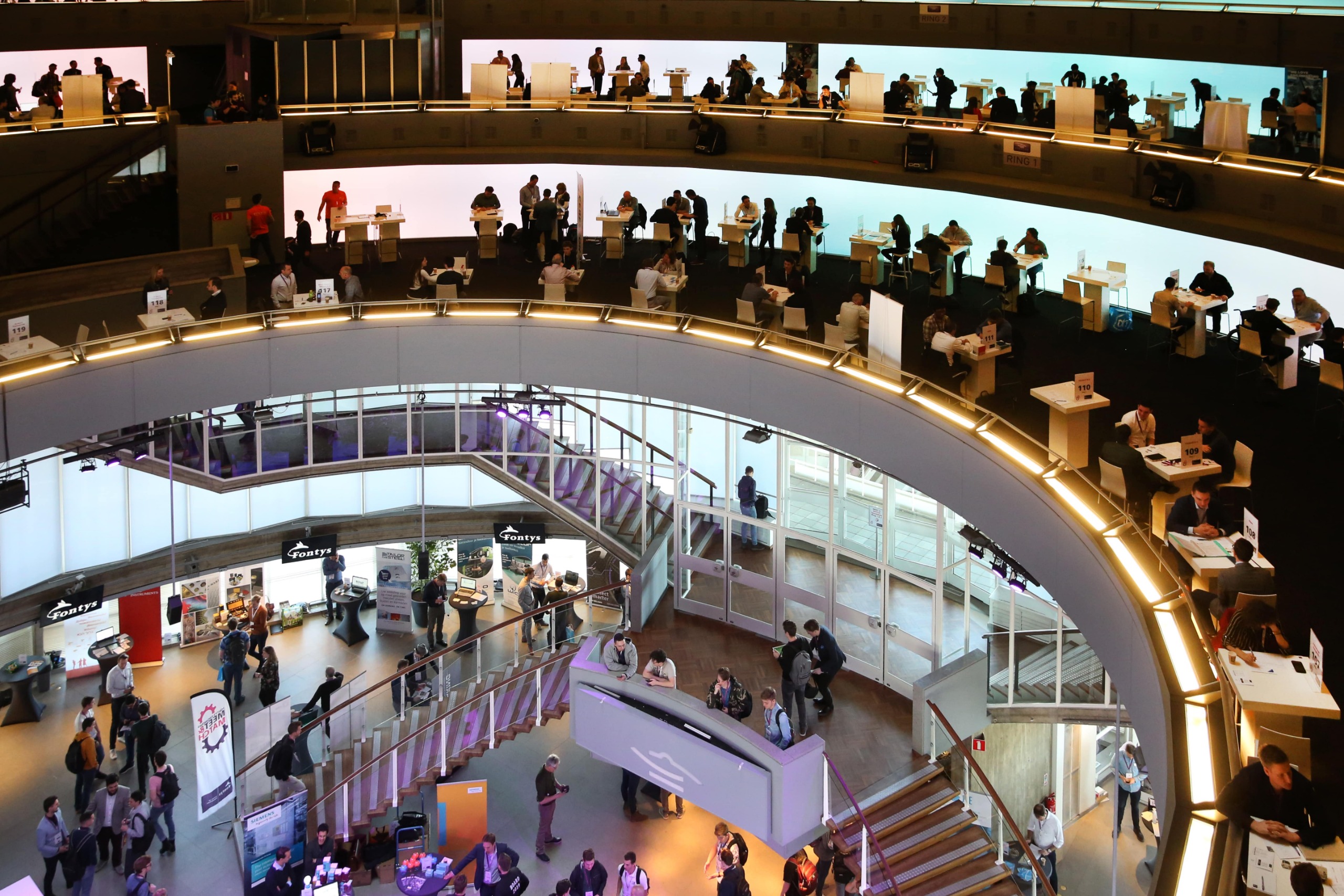 This photo was taken during the Meet & Match in 'het Evoluon'
For whom
The event is intended for all companies that want to get in touch with students of Fontys University of Applied Science who are looking for a (graduation) internship. Students from the following programs will participate in the speed dates and share their resumes:
Automotive
Electrical Engineering
Mechatronics
Applied Mathematics/Datascience in Engineering and Logistics
Mechanical Engineering
Technical Business Administration
Applied Physics
MBO Engineering
MBO Automotive
Costs
There are costs associated with participation, because it is not possible to organize such an event without a contribution from the business community. Participation costs from 600,- euro (ex VAT).
Data and location
When: Tuesday 23 April 2024
Time: 9.00 - 16.00
Where: Klokgebouw, Eindhoven
Register
If you already have a profile on the portal of Fontys Engineers Meet & Match:
Please request your login details via this link and indicate in your profile that you are applying: Request your details via this link!
If you don't have a profile yet, or if you don't know:
Please send an email to Mark Herman: m.herman@fontys.nl. A pre-registration does not oblige you to anything.
Contact
If you have any questions, please contact Mark Herman of the Fontys Centre of Expertise HTSM - Email: m.herman@fontys.nl Telephone: +31650737731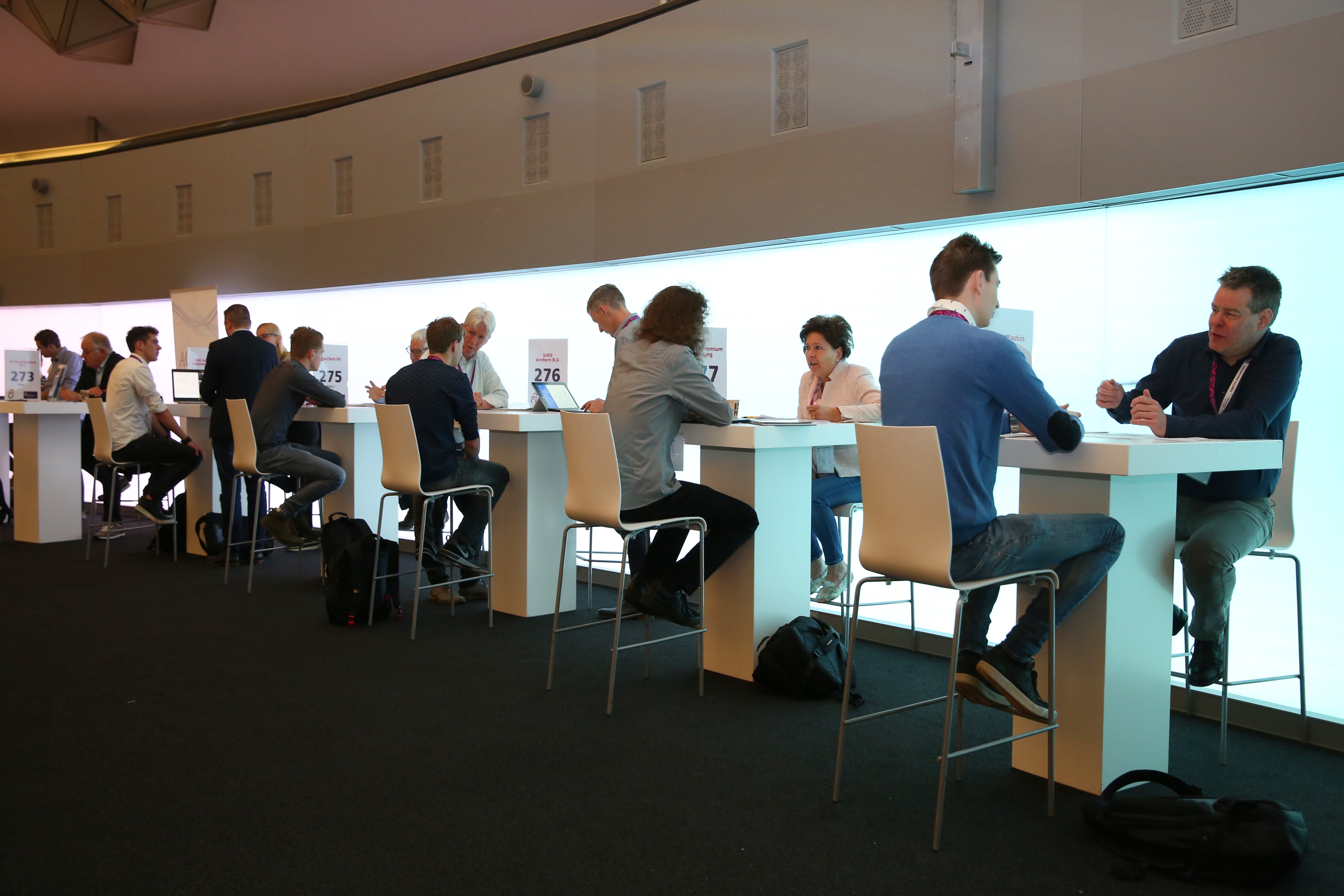 Speeddates during the Meet & Match in 'het Evoluon'